SELFe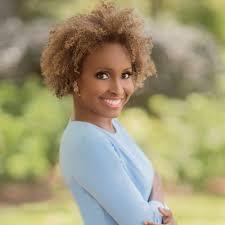 Smile, It's Time for a Real SELFe!
St. Francis Catholic High School will host its 2nd Annual SELFe Event on Sunday, October 20, 2019. Don't miss an opportunity for women of all ages to come together, share their stories, and lift each other up.
Keynote speaker, bestselling author, and life coach, Valorie Burton, will help you get unstuck and be unstoppable in every area of life.
Her books include Successful Women Think Differently, and What's Really Holding You Back? Her newest book, It's About Time: The Art of Choosing the Meaningful Over
the Urgent, comes out in April 2019.
Be unstoppable in every area of life!
Ladies, you don't want to miss this event. Keep an eye out for pre-ticket sales this summer!
Add to Calendar
10/20/2019 11:00 AM
10/20/2019 17:00
America/Los_Angeles
SELFe Event
2nd Annual Speaker Series. Learn More at www.stfrancishs.org/selfe
St. Francis High School